We're passionate about making functional and creative metalwork with our customers to enhance a business or home. We get creative with design, fabrication and installation of bespoke metal crafts, providing ornamental solutions to practical problems. Consultation is integral to our business, and our business can bring your idea to life. 
Have an idea? Send us a sketch, drawing or photos and we'll get creative.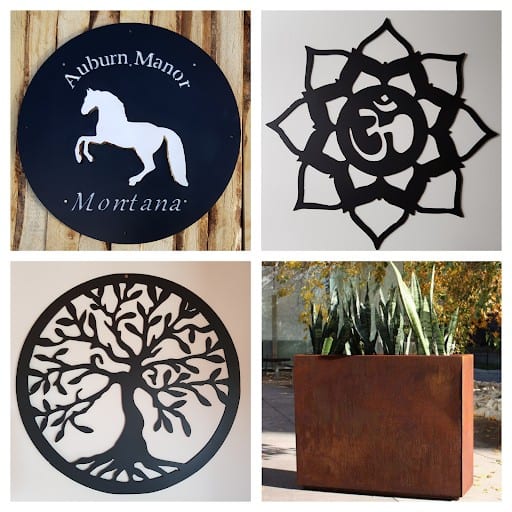 To provide a rounded approach and produce the perfect end product, we sometimes work with other great companies when complimentary materials and services are required to meet our clients needs and wishes. We work with trusted suppliers in galvanising, powder coating, cladding, automation, wood work, panelling and printing to ensure an expert finish and a satisfied customer.
We provide the following Metal signs & Art Services:
Have Any Questions about our Metal Art services?
Or come visit us we are centrally located on the N55 in the Midlands region.
On the outskirts of the popular town of Ballymahon, we are just 30 mins or less from the major towns of Longford, Athlone, Mullingar, Roscommon and Tullamore.